Na stolu su prazne flase,
Jedna se, cak, razbila...
Na veceri kod Deda Mraza okupili su se nama dragi likovi da proslave zavrsetak ove novogodisnje sezone i pocnu da se zagrijavaju za iducu. No medjutim, u momentu nepaznje u kuci nestaje struje i nastaje totalni mrak. Mnogo cike, vriske, lomljave i udaranja kasnije svetlo se pali i zatice naseg benevolentnog domacina ispruzenog koliko je dugacak i sirok. Svi se zgledavaju medusobno, ne verujuci nikome i pokusavajuci da otkriju ko je to ubio jadnog Deda Mraza zbog strasne tajne koju je cuvao. Ili prosto jer mu je bilo dosadno.
Tu na red dolazite vi. Potrebno je iz obilja izbora otkriti ko, cime i gde je ubio naseg jadnog cikicu.
Akteri: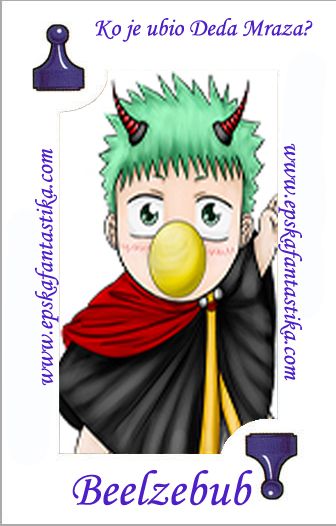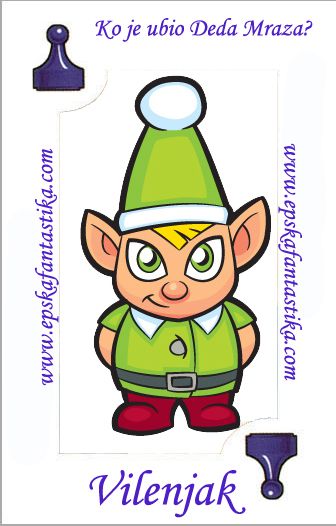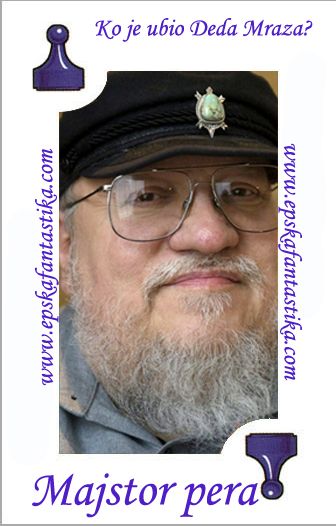 Oruzja: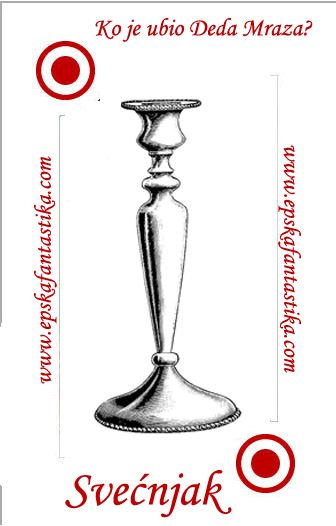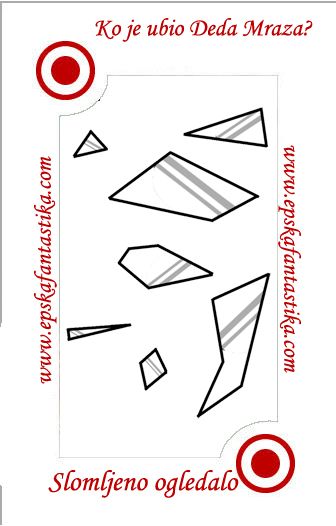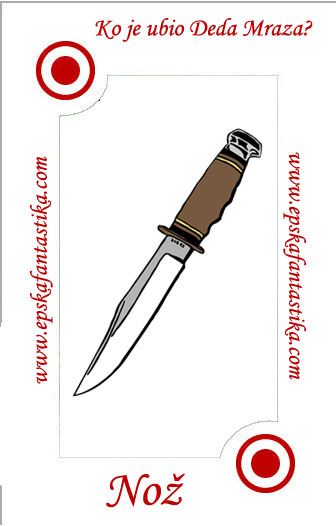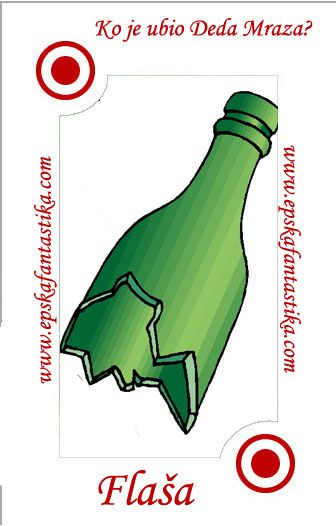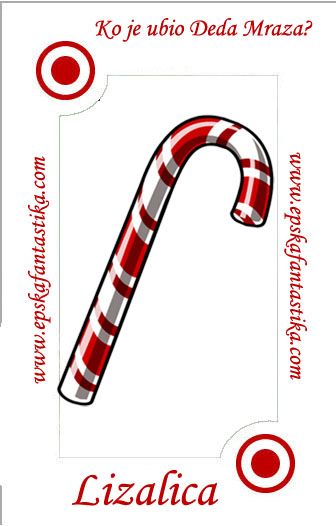 Prostorije: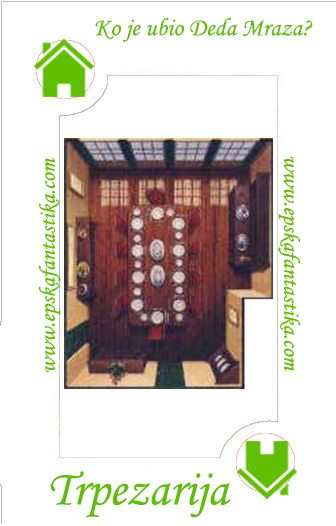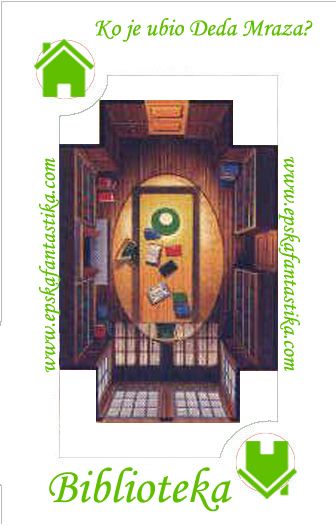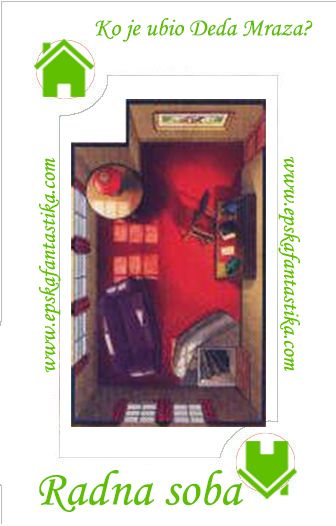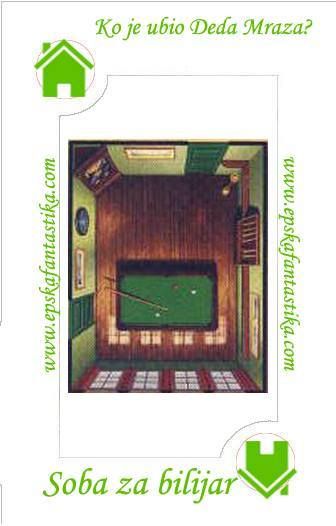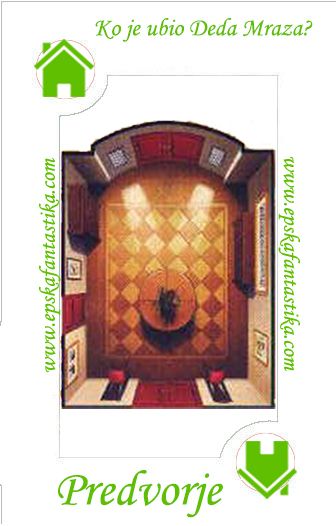 Karte su vec podeljene i svaki igrac drzi po dva "alibija", tj dve karte za koje se sigurno zna da nisu ucestvovale u ubistvu.
Igra se igra tako sto jedan od igraca predlozi Aktera, Oruzje i Prostoriju ubistva. Ukoliko neko od ostalih igraca ima kartu sa necim od predlozenog duzan je to predociti predlagacu a ostalima ucesnicim cisto napisati, recimo "Shaaxan pokazuje jednu kartu Landoru". Predlagacu mozete "pokazati" kartu privatnom porukom, smsom, pozivom, fejsbukom, mejlom, postom ili golubom pismonosom, to mi je zaista svejedno ali vazno je da on, i samo on tacno zna koju vi to kartu njemu pokazujete.
Igra se u krug i to iducim redom
1. Erin
2. Teliar
3. Landor
4. Minato
5. Ash
6. Zunni
7.

Besi

Niniela
8. Nur
Krugse primenjuje samo za predlaganje. Pokazivanje karata se moze vrsiti preko reda, tj kako ko kad stigne.
Zamolio bih sve ucesnike da bar dva puta dnevno proveravaju temu (jednom za predlog, jednom za karte) kako bi igra isla sto brze. Ukoliko dodje do duzeg odsustva igraca (duze od 12 casova) ja cu pokazati njegove karte kome je potrebno da bi se igra nastavila. Ja NECU predlagati resenja u vase ime. Ovo vazi i u slucaju da neko ima planirano duze odsustvo koje mi najavi.
Za sva pitanja i sugestije molim vas koristite
staru temu za prijave
posto posao ukljucen u otvaranje jos jedne teme trenutno prevazilazi moju mentalno-fizicku snagu.
[mod="Shaaxan"]Besi je svoje mesto prepustila Ninieli[/mod]